The Leadership Team of Singles Pleasing The Lord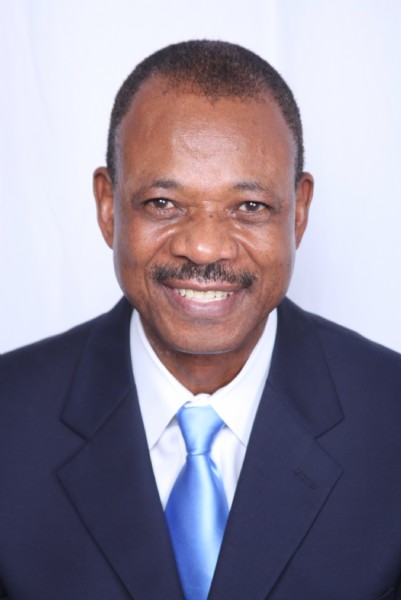 Julius Adebayo is Director of Singles Pleasing The Lord. He gives oversight and direction to the Mens Ministry, the Discipleship and Accountability Small Groups and all Single Pleasing the Lord Outreach initiatives. Julius's passion is to see men walk in the image and likeness of God. He also provides leadership direction to the Television Outreach of the ministry.
Julius graduated from Bible School and was ordained in 2005. He founded and served as Senior Pastor of Cornerstone Outreach Center International Ministries for seven years. In 2010 under the guidance of the Holy Spirit Julius felt it was best to merge Cornerstone with Singles Pleasing The Lord. He sensed God calling he and his wife to a common vision for greater kingdom impact. Julius loves working together in ministry with his wife Debbie Adebayo. Since their marriage in July of 2005 he has developed a love and a desire to see single men and women complete in Christ Jesus. He has developed a powerful single mens' accountability ministry and is helping men break free from sexual bondages and develop Godly character. Julius loves evangelism, accountability and discipleship ministry through the use of small groups as well as outreach and looks forward to developing these aspects of Singles Pleasing The Lord. Julius has tremendous compassion for widowed single adults having experienced that pain himself and God uses him to minister to them.
Julius is CEO of Idea Juncture a Kingdom Business that helps people take there God given idea from concept to market. Before answering the call to the ministry Julius had an extremely successful career in Corporate America as a senior level management Industrial Engineer. He holds a Bachelors Degree in Industrial Engineering, a Mechanical Engineering Degree from the Technical College in West Germany and a Masters of Occupational Education with concentrations in Industrial Technology. He is also fluent in the German language and Yoruba his native language.


Debbie Adebayo has been a member of the body of Christ for over thirty years. She has first hand knowledge of God's power to set the captive free. Her relationship with Jesus is passionate and intimate. The Kingdom of God is her first priority and she freely gives of herself to ensure its advancement on this earth. Her ultimate goals are to see the people of God live holy lifestyles with Christ-like character and to ensure the name of Jesus is glorified in the earth.
Debbie Adebayo is Founder of Singles Pleasing the Lord. She provides oversight to the administrative operations of the ministry. She also hosts the television show called "Living Single and Loving It" that airs on NRB and Sky Angel nationally and WJYS locally. She is author of the very popular books "Becoming Marriage Material" and "The M Word." Debbie is a recognized speaker and her communication of Biblical truth is genuine, transparent, vibrant and practical. God has opened doors for her to minister across the United States and in Africa.
Debbie was single for twenty four years of her adult life. During that time God took her from lust to purity, debt to financial stability, divorced to healed and whole. Out of her pain God birthed the vision and Ministry of Singles Pleasing The Lord. Debbie is profoundly grateful to God for sending her a husband to share this vision with.
Debbie has attended seminary and correspondence Bible school. She is also a Registered Nurse and has a Master's Degree in Business Administration.